What is the Mind-Body Connection?
Mind-body wellness is the understanding that our mental and physical health are closely connected and can affect each other. In order to achieve overall wellness, it is important to take care of both our minds and bodies.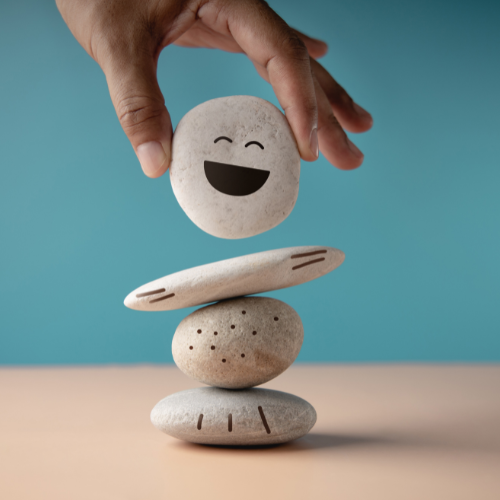 Mindfulness
One way to improve mind-body wellness is through the practice of mindfulness. Mindfulness involves paying attention to the present moment, without judgment. It can help to reduce stress and improve overall well-being. Some ways to practice mindfulness include:
Meditation: This involves sitting quietly and focusing on your breath or a mantra, letting thoughts come and go without getting caught up in them.
Yoga: This ancient practice combines physical postures, breathing techniques, and meditation to improve flexibility, strength, and relaxation.
Deep breathing: Taking slow, deep breaths can help to calm the nervous system and reduce stress.
Nature walks: Being in nature and paying attention to your surroundings can help to bring you into the present moment.

Nutrition
Another way to improve mind-body wellness is through proper nutrition. What we eat can have a big impact on our mental and physical health. Some tips for healthy eating include:
Eat a variety of nutrient-dense foods: This includes fruits, vegetables, whole grains, lean proteins, and healthy fats.
Limit processed and sugary foods: These types of foods can contribute to inflammation and can have a negative impact on mood and energy levels.
Stay hydrated: Drinking enough water is important for overall health and can help to improve cognitive function and energy levels.
Eat regular, balanced meals: Skipping meals or not eating enough can lead to low energy and poor concentration.

Exercise
Exercise is another important component of mind-body wellness. Regular physical activity has been shown to improve mood, reduce stress, and boost energy levels. It can also help to improve sleep quality and overall physical health. Some types of exercise that can be beneficial for mind-body wellness include:
Aerobic exercise: This includes activities like walking, jogging, cycling, and swimming that get your heart rate up and improve cardiovascular health.
Strength training: Building muscle through activities like lifting weights or using resistance bands can improve strength and bone density.
Flexibility exercises: Stretching and yoga can improve flexibility and reduce the risk of injury.

Overall, mind-body wellness involves taking care of both our mental and physical health in order to achieve overall well-being. By incorporating practices like mindfulness, healthy eating, exercise, and general self-care into our daily lives, we can improve our mind-body wellness and lead happier, healthier lives.