Demystifying Depression: Understanding and Reducing its Impact
Depression is a common mental health condition that affects millions of people worldwide. It is a complex mood disorder that can significantly impact daily functioning, relationships, and overall well-being.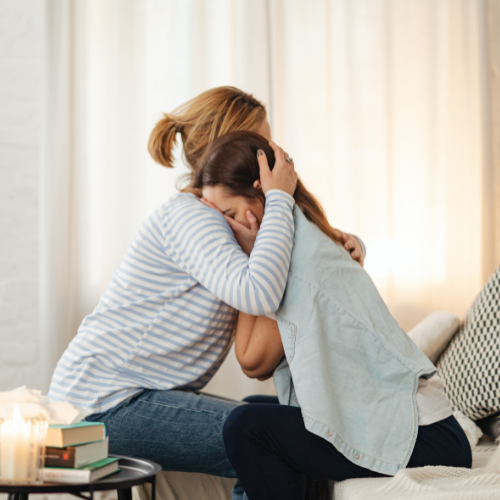 What is Depression?
Depression is a mood disorder that causes a persistent feeling of sadness and loss of interest in activities. It can be triggered by various factors, including genetic predisposition, environmental factors, and personal circumstances. While it is normal to experience sadness or low moods from time to time, depression is characterized by these emotions lasting for extended periods and significantly impacting daily functioning, relationships, and overall quality of life.
Effects of Depression
Depression can have a wide range of effects on a person's physical, emotional, and mental well-being. Some common symptoms include:
Physical: Fatigue, changes in appetite, sleep disturbances, and unexplained aches or pains
Emotional: Persistent feelings of sadness, emptiness, or hopelessness
Mental: Difficulty concentrating, making decisions, or remembering details
When left unmanaged, depression can lead to more serious health complications, such as chronic pain, substance abuse, and an increased risk of suicide.
How to Reduce the Effects of Depression
If you're struggling with depression, there are several strategies you can implement to help manage its impact on your life. Here are five tips for reducing the effects of depression:
Seek Support from Friends and Family – One of the most important steps in managing depression is to reach out to trusted friends and family members for support. Sharing your feelings and experiences can help alleviate the sense of isolation and loneliness that often accompanies depression.
Establish a Daily Routine – Creating and maintaining a daily routine can provide structure and stability during times of emotional distress. Set small, achievable goals for each day, and prioritize activities that promote well-being, such as exercise, healthy eating, and engaging in hobbies.
Engage in Regular Physical Activity – Exercise has been proven to have a positive effect on mood and overall mental health. Aim for at least 30 minutes of moderate-intensity exercise most days of the week, and choose activities you enjoy to increase the likelihood of sticking to your routine.
Prioritize Self-Care – Practicing self-care is essential for managing depression. Make sure you're getting enough sleep, eating a balanced diet, and taking time to relax and recharge. Identify activities that bring you joy and make an effort to incorporate them into your daily life.
Seek Professional Help – If your depression is significantly impacting your life or you're struggling to manage it on your own, it's important to seek help from a mental health professional. Therapists and counsellors can provide valuable guidance and support, as well as personalized strategies for managing depression.
Understanding depression and implementing practical strategies can help you reduce its effects on your life. While it's normal to experience periods of sadness or grief, it's important to recognize when these feelings become persistent and require intervention.