The Power of Therapy: How Seeking Help Can Transform Your Life
Therapy, also known as psychotherapy or counselling, is a form of treatment that involves talking to a trained mental health professional to help manage and overcome emotional, behavioural, or mental health issues.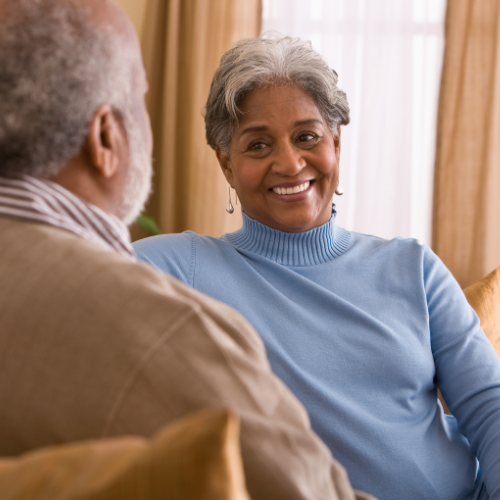 Seeking therapy is a brave and powerful decision that can have numerous benefits. Here are some of the ways that therapy can positively impact your life:
Improved Mental Health: One of the most significant benefits of therapy is improved mental health. Therapy provides a safe and supportive space to explore your thoughts and feelings, learn coping skills, and develop strategies to manage your symptoms. With the help of a mental health professional, you can learn to identify and change negative thought patterns, manage stress and anxiety, and overcome depression.
Increased Self-Awareness: Therapy can also help you gain a better understanding of yourself and your behaviours. Through therapy, you can explore your past experiences, relationships, and emotions, which can help you identify patterns of behaviour that may be holding you back from achieving your goals. By increasing your self-awareness, you can make positive changes and improve your overall well-being.
Enhanced Relationships: Therapy can also help you improve your relationships with others. By learning effective communication skills, increasing empathy, and developing a better understanding of others, therapy can help you build stronger, healthier relationships with those around you.
Improved Physical Health: It's no secret that mental health and physical health are interconnected. Studies have shown that therapy can help reduce physical symptoms associated with mental health concerns, such as headaches, fatigue, and digestive issues. Additionally, therapy can help individuals develop healthy coping mechanisms, such as exercise and mindfulness practices, that can improve their physical health.
Increased Resilience: Life can be unpredictable, and we all face challenges at some point. Therapy can help you develop the resilience you need to navigate difficult times. Through therapy, you can learn how to manage stress and build emotional strength, which can help you overcome challenges and bounce back from setbacks.
Enhanced Personal Growth: Therapy can help you achieve personal growth and fulfillment. By exploring your thoughts and emotions, you can identify your values, goals, and aspirations. With the help of a therapist, you can develop a plan to achieve those goals and live a more fulfilling life.
Seeking therapy can have numerous benefits for your mental, emotional, and physical well-being.