When work comes home with you
The Numbers
In 2016 approximately 4% (3.6%) of Canadians worked from home. In the beginning stages of COVID-19 that number jumped to 40% (40.5%) in April 2020. As society slowly moves into a new normal of living with COVID we see approximately 1 in 5 Candians are still working remotely in April 2022, and roughly 6% of employees have a hybrid agreement with their employer. 
One in five Candians live and work from home. How do we balance when work comes home with you? 
In just 6 years Canada went from 4% working from home to 19%. The workforce was forced to adapt, going from working in an office to both living and working from home.
It is clear that many employees enjoy the lack of commuting, having more time at home and the privacy of a home office compared to a cubicle. Many employees when asked to return to the office full time opted to find new fully-remote employment.
But with any upside there is also a downside. One large downsideis the lack of separation. Instead of having our bedrooms be a sanctuary we now have it doubling as a home office. Now we do dishes in between meetings and laundry on our lunch breaks. The lines are blurred between when our work ends and home begins as we never seem to leave either.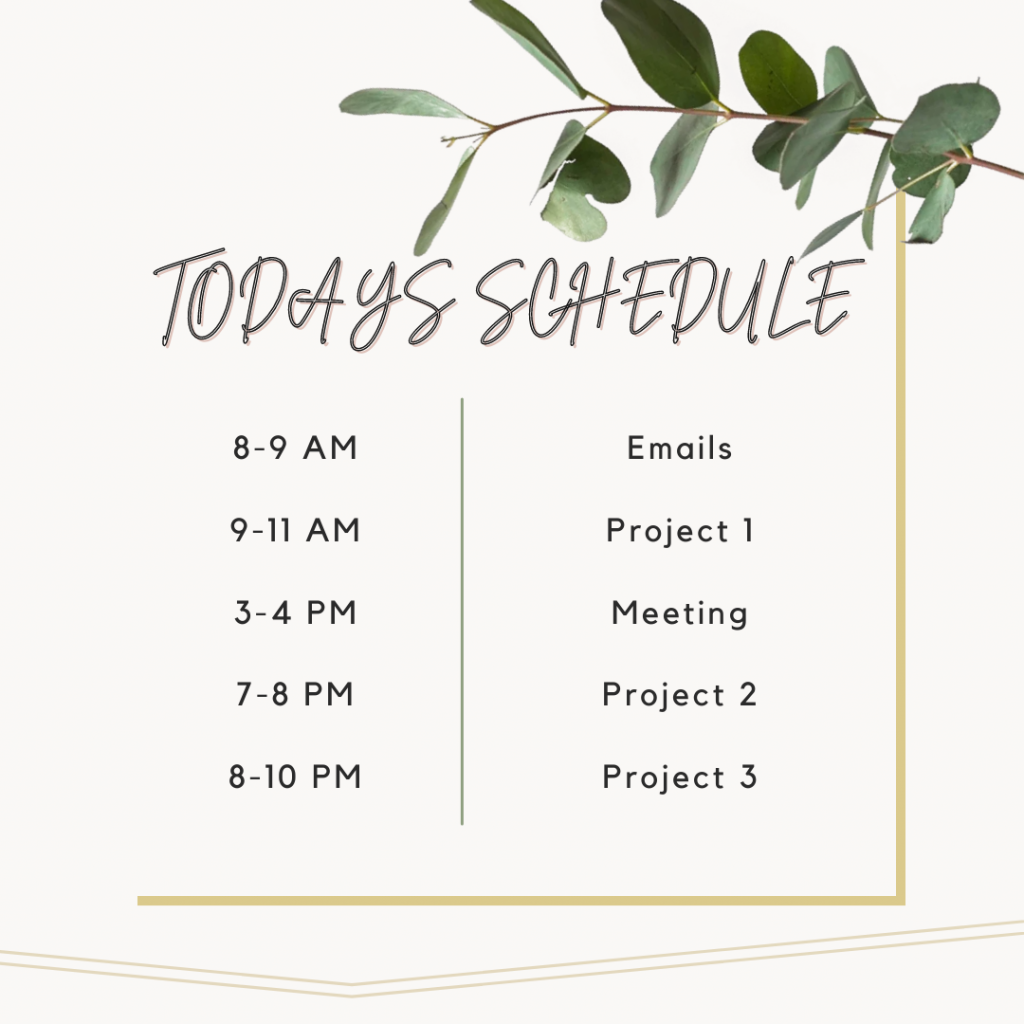 So what do we do?
Find a routine.
When you wake up in the morning for work. Get ready as if you were planning to leave the house to go to the office. Or at least as if you were going to get the mail or drop the kids off at school. Brush your hair, put on a work outfit, maybe some makeup. Sure, maybe absolutely no one will see you but you got ready for your day and that can make a world of difference.
Have a workspace.
It doesn't have to be fancy, but have a designated area in your home that is your space to work. It can be a whole office in your home, a desk in one designated corner of a room, some people have even opted to create workspaces within their closets.
Get creative. But have one designated space that you get to work so you can have separation.
Clear working hours.
This is easier said than done. If your job has clear hours that they expect you to be working then they did this work for you. If you are expected to work 8-5 with a 1 hour lunch then when the day is done you turn off the computer and you are done. Don't go checking emails or going back to that one last thing. 
However, if your day is more flexible. If you work by appointment or by deadline and you don't have to be tied to your desk 40+ hours a week. Sit down either at the start of the week or each morning and decide when you will be working and what you will be doing. 
This may seem chaotic for many, but this is what balance looks like for many Candians. You have kids or pets, or elderly parents that need help during the day. You enjoy traveling, and instead of being tied to a regular work day you choose flexibility with breaks in your day to enjoy the sites. 
Whatever your work day looks like make sure you have a plan and stick to it. No one is perfect, if you have a plan for your day you may be surprised what you can get done in just 1 hour in between dance class and dinner time. 
Learn what works best for you.
Not everyone can sit at a desk all day. Do you like to respond to emails at your desk but you like to write reports while walking the dog (Talk-to-Text is a great tool!!!)? Maybe you need the rigidity of set work hours. Maybe you like working from home but love working from a coffee shop, and maybe that coffee shop is in Italy. 
So what is the point?
We all need balance, between work and home. Career and family. That balance can look different for everyone. Maybe you hated working from home and you were excited to go back to normal. Or the pandemic showed you that you didn't want to be tied down so you opted to start anew. 
When it comes to working from home be sure that you are able to distinguish where your career ends and where you begin. Boundaries are key in this. Something as simple as saying your work email doesn't go on your phone. Maybe you need to set a personal boundary that you only work at your desk or the kitchen table (outside of meal times). Leaving the bed and the couch for your personal time. Something as small as writing out your schedule on a sticky note can make a big difference for your mental health when learning to work from home.
The idea of working from home full time is still quite new to the majority of the Canadian workforce. Even if you have been working from home since April 2020 it's not too late to make changes to your routine to bring back some balance into your life.
Working from home doesn't mean living at work.